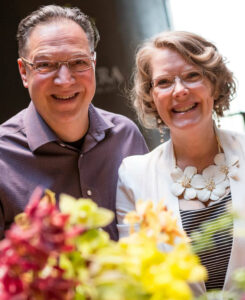 Welcome to Butera the Florist
Butera The Florist is South Central PA's most innovative wedding florist. We specialize in wedding & event flowers and decorating in South Central PA and Northern Maryland. We also serve the York, PA area with artistic floral design for gifts & personal use. Check out our online store for popular floral designs and our wedding album page to see our portfolio.
~Vince & Carolyn Butera
Internationally Inspired Designs
Butera the Florist Studio &
Wedding Planning Parlor
313 East Market Street in York, PA
or call us at 717-846-4283.